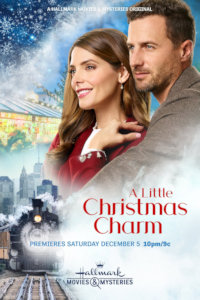 Verenigd Staten
Romantiek
86 minuten

geregisseerd door R.C. Newey
met Ashley Greene, Brendan Penny en Britt Irvin

Holly, a jewelry designer finds a lost charm bracelet and teams up with investigative reporter Greg in hopes of finding the owner and returning it by Christmas Eve.
Weetjes:
– De film is ook bekend onder de naam 'The Charm Bracelet', vlak voor de release veranderde zender Hallmark de naam
– Opnames vonden plaats in november 2020 in Vancounver, Canada
– De film is gebaseerd op het boek 'The Charm Bracelet' van Melissa Hill
– Dit is de tweede keer dat Ashley in een kerstfilm voor de zender Hallmark is te zien.